malore
★ Team Adverses / Visiteurs ★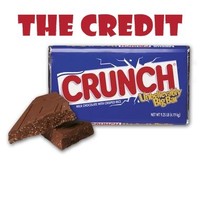 Hors ligne



Inscrit le: 05 Avr 2016
Messages: 122


Rang: Soldats

Localisation: Marseille

Posté le: Mar 4 Juil - 18:06 (2017)

 

   Sujet du message: The ExPresident Is Missing His Brain An Unauthorized B

---

The Ex-President is Missing . . . His Brain: An Unauthorized Biographical into the Accomplishments of Bill Clinton

by

I.M. Stu Pido

->->->->

DOWNLOAD BOOK

The Ex-President is Missing . . . His Brain: An Unauthorized Biographical into the Accomplishments of Bill Clinton



THIS BOOK IS FOR OUR HIGH-END DONORS $$$ In the long run, the C.R.E.A.M. always rises and the crap always sinks. William Jefferson Clinton (born William Jefferson Blythe III; August 19, 1946) is an American politician who served as the 42nd President of the United States from 1993 to 2001. Prior to the Presidency he was the 40th Governor of Arkansas from 1979 to 1981 and the state's 42nd Governor from 1983 to 1992. Before that, he served as Arkansas Attorney General from 1977 to 1979. A member of the Democratic Party, Clinton was ideologically a New Democrat, and many of his policies reflected a centrist "Third Way" political philosophy. After the 1998 elections, the House impeached Clinton, alleging perjury and obstruction of justice related to the Lewinsky scandal. Clinton was only the second U.S. President to be impeached, after Andrew Johnson. Impeachment proceedings were based on allegations that Clinton had illegally lied about and covered up his relationship with 22-year-old White House (and later Department of Defense) employee Monica Lewinsky. After the Starr Report was submitted to the House providing what it termed "substantial and credible information that President Clinton Committed Acts that May Constitute Grounds for an Impeachment", the House began impeachment hearings against Clinton before the mid-term elections. Citizens Revealing Ethicless & Apathetic Media (C.R.E.A.M. PAC) is a political organization formed for the purpose of addressing the social, civic, legal, political and constitutional consequences of the media that provides for the citizens of the United States. Our focus is to evaluate reporting that we feel is ethicless and apathetic. Five general initiatives are utilized to accomplish this goal: 1) Identification, 2) Reporting, 3) Education, 4) Issue Advocacy and 5) Representation. The organization educates citizens by informing them of media outlets and reporters whom we believe are unethical and apathetic, inform them of current events that may affect their lives and advises them on what they can do to influence the outcome of these affairs. C.R.E.A.M. believes that education is the primary focus of its purpose because citizens cannot be motivated to take action without knowing what is important to them. Issue advocacy is the advancement of concerns affecting the citizens of the United States. C.R.E.A.M. promotes topics that positively impact the citizens of the United States and condemns those that may be adverse to their values. C.R.E.A.M. understands that in order to make significant progress, the citizens of the United States must identify and select political leaders that will represent its interests. Without a voice, citizens of the United States cannot be heard. Contact Email: creampac@gmail.com Twitter: @creampac Contact us on how to help the cause and add your financial support. *Our lawyers require that we advise you that this book is almost blank and contains precisely 5294 words.